About a month ago, I did something I have never done: I purchased a handbag from Walmart. Admittedly, I've never looked to the big box retailer for my clothing options. I'd rather shop sales or even score quality items for cheap at my local thrift store. However, with the launch of their Time and Tru collection, I admit I have been doing a double take. So far I have purchased the handbag below and two pairs of flats. I'll review the flats in another post. Keep reading to find out what I think about my Time and Tru Deanah Satchel.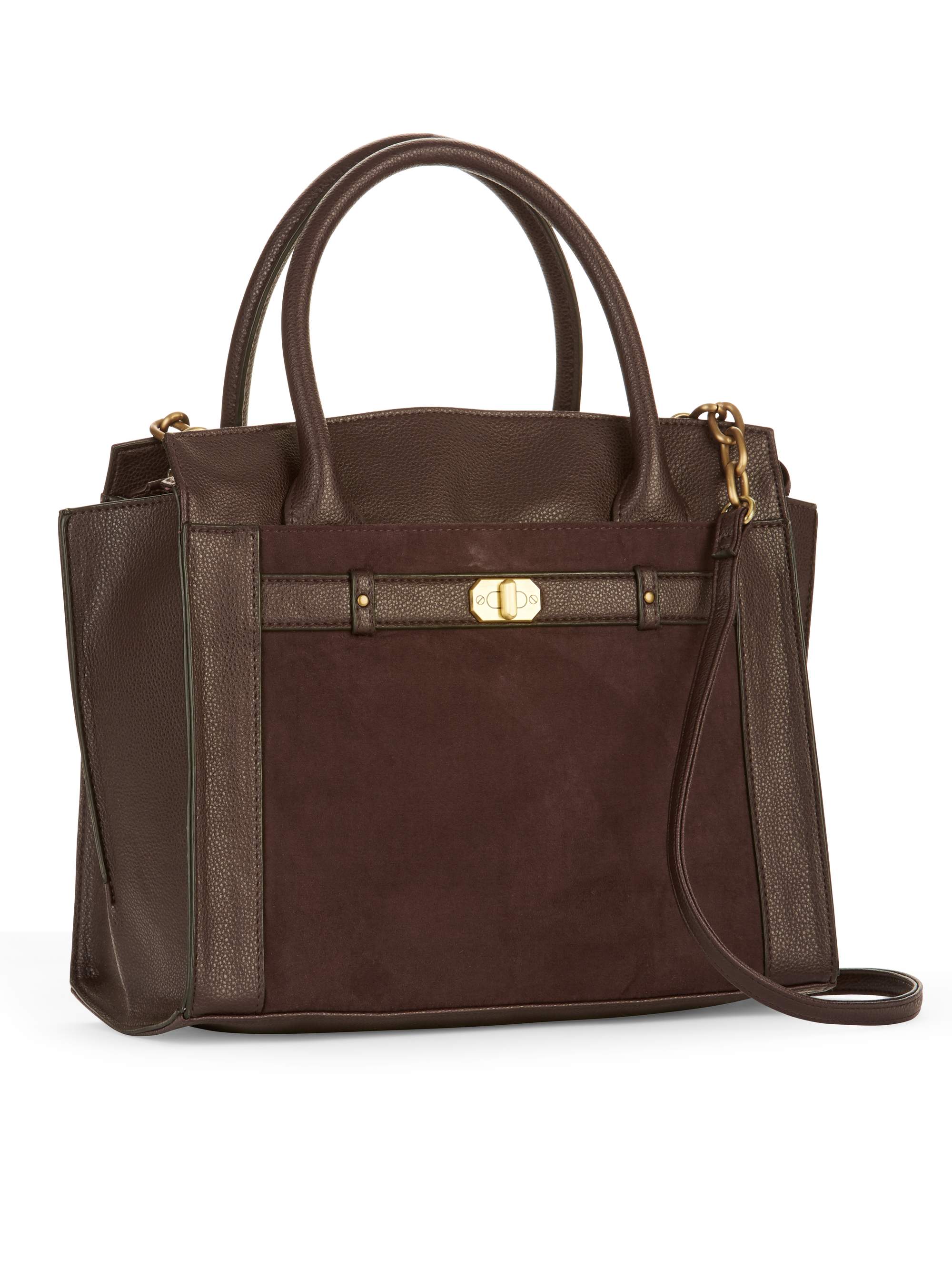 Description: There was none on the website, so here is my own.
Faux leather satchel in rich chocolate brown with top handles and adjustable strap with a zip closure and a front faux suede accented front pocket with snap closure. A back pocket also has a snap closure. There is an inside zip pocket as well as two open pockets perfect for cell phones or pens.
Appearance: The color is true to what you see in the photo. Browns get look unappealing really quickly, especially the cheaper the price gets. The brown is just right for fall. Upon close inspections, there were no loose threads or snaps that would lead me to believe the purse would fall apart as soon as I put my things (more like my life) inside. It felt sturdy for the price point. I'm all about things that look more expensive than they are.
Performance: I carried the Deanah satchel for about 3 weeks with everything inside that I would usually carry on a daily basis and it held up. I've paid three times as much for handbag a few seasons ago and the thread on the straps started to pull within the first month I bought it. When I carried it by the handles, it felt secure. The shoulder strap doesn't feel as it if it can hold the weight of the contents of the purse for long periods of time, so I try to use that only when I need both hands. If it were a bit wider and thicker, I think it would hold up better.
Would I Recommend to a Friend? Yes, for someone looking for an affordable purse. This one was added to my fall/winter rotation and I am pleased with it so far.
I also would recommend you try the Time and Tru
Almond Toe flats
. Great for a foot saver option to keep at your desk or in your car.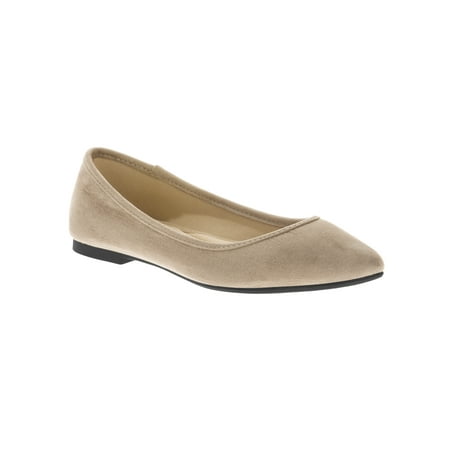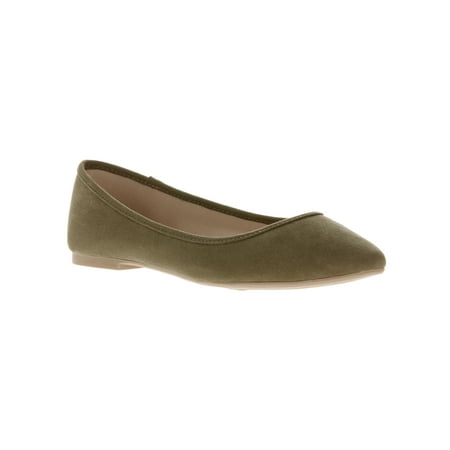 Image Credit:Walmart
This article originally appeared on Diva Chronicles October 2018.